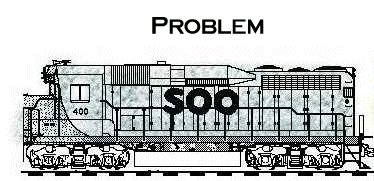 The Problem from a Learning Perspective
Design Challenges Inherent in the Problem
References


The Problem from a Learning Perspective

Teacher professional development opportunities are limited.

Provide little room for individualization

Rarely opportunities or valuable support for practical integration into the classroom: "According to a RAND study, new teaching strategies can require as much as 50 hours of instruction, practice and coaching before teachers become comfortable with them." (DOE 1994)

Require teacher initiative: "Who attends depends on the initiative of individual teachers, and on their relationship with school and district administrators, or their willingness to pay their own way." (CPRE 1995)

Teachers are commonly isolated in the workplace.

Little communication regarding best practices: "Even among exceedingly talented instructors, there is the problem that their talent is not passed on to others who could in turn become 'artists' in the design and delivery of instruction." (Hannum and Briggs, 1982)

Little collaboration among teachers: "It is assumed that improvement in teaching is a collective rather than individual enterprise, and that analysis, evaluation, and experimentation in concert with colleagues are conditions under which teachers improve instructionally." (Rosenholtz, 1991)

Teachers generally operate under norms of self-reliance. (Rosenholtz 1991)

Support viewed as weakness: "If others suffer few instructional problems, there is personal shame in admitting one's own." (Rosenholtz, 1991)

Lack of support for new teachers: "Norms of self-reliance seemed as implacable as a hurricane, shattering novices' humanitarian intent." (Rosenholtz, 1991)

Most teacher learning takes up teachers' own time. (Vojtek 1997)

Preparations for an absence to attend an activity: "When we provide substitutes so teachers can spend time during their regular work day to learn, teachers must first spend hours preparing lessons and directions for the substitute so quality instruction can continue in their absence." (Vojtek 1997)

Attendance at activities outside the school day


Design Challenges Inherent in the Problem

A solution must be designed which:

Will work within the existing organizational constraints of traditional public schools


Time: "The public often perceives time for teacher learning during the work day as robbing students." (DOE 1994)(Murphy 1997)(Vojtek 1997)

Scheduling: "There's no time for sharing. The only time teachers are ever together is lunch time." (Rosenholtz 1990)

Communication: "Quite frankly there isn't a lot of time for talking. And even if we did have the time, there isn't a place where we can go and talk." (Rosenholtz 1990)


Will not serve as a Panopticon


"The Panopticon was a 19th century prison design where people knew they were being watched at all times." (Bicket 1999)


Will be appropriate for a variety of users, e.g. teachers of various grade levels and subject areas


Will appeal to users with varied levels of technical proficiency


Will be a powerful tool which compels users to adopt it despite the need for slight alterations to current behaviors


"Almost every approach to school reform requires teachers to refocus their roles, responsibilities, and opportunities-and, as a result, to acquire new knowledge and skills." (CPRE 1995)


References

Bicket, D. (1999). K.I.S.S. of the Panopticon. [Online] Available: http://carmen.artsci.washington.edu/panop/home.htm

Consortium for Policy Research in Eduction (CPRE). (1995). Helping Teachers Teach Well: Transforming Professional Development. U.S. Dept. of Education. [Online] Available: http://www.ed.gov/pubs/CPRE/t61/

Murphy, C. (1997) "Finding Time for Faculties to Study Together." Journal of Staff Development. NSDC. [Online] Available: http://www.nsdc.org/library/jsd/jsdsm97murp.html

Rosenholtz, S. (1991) Teachers' Workplace: The Social Organization of Schools. Teachers College Press.

U.S. Dept of Education (DOE). (1994). Dimensions of the Time Challenge. Prisoners of Time. [Online] Available: http://www.ed.gov/pubs/PrisonersOfTime/Dimensions.html

Vojtek, R. & Vojtek, R. (1997). Technology in Staff Development:Using Technology to Emancipate Time . Journal of Staff Development. NSDC. [Online] Available: http://www.nsdc.org/library/jsd/jsdsm97voj.html





Design of a Real Time Network for Teacher Collaboration
© 1999 Courtney S. Glazer