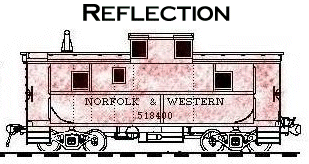 Areas for Future Work
Acknowledgements
Reflections on my Work



Areas for Future Work
I am very interested in continuing work on this design. Initially I would need to continue fleshing out and tweaking the features of the interface. For example, a security feature may be needed to prevent students from sending messages under the guise of a teacher. This would need to be investigated and developed. Following that some of my next steps would be to establish partnerships with individuals and organizations who can support my work and can drive the use or development of hardware and software. Funding would also be needed to move beyond the initial design stages. Further design steps would be continued user studies to increase the amount of data regarding the clients. Such studies may focus on certain features of the interface, look and feel, and cost. Finally, I need to conduct some deep brainstorming to develop a name for this system. All suggestions are welcome.


Acknowledgements
I would like to acknowledge first and foremost my colleagues and professors in the Learning, Design, and Technology Program at Stanford University for their patience and support and for proving to me that situated learning among a community of practice sharing both a collective and distributed intelligence really works.

Secondly I would like to acknowledge the master's and doctoral students in the Stanford University School of Education for their collective experiences and their classroom memories and my other professors and colleagues in the Computer Science and Science, Technology, and Society departments for insisting I remain socially responsible, forward thinking, and user centered in my work.

My research would not have resulted in the current design without the faculty and participants of the Stanford Institute for Educational Leadership in Technology (SIELT) 1999 for reminding me of the need for practicality in any design for educational reform. Additionally, the faculty and 6th grade students at Castilleja School reminded me of the practical needs of classroom teachers and students. I would like to also acknowledge the Ubiquitous Computing team at the Center for Innovative Learning Technologies (CILT) Conference 1999. Their willingness to share their work and ideas served to validate my work and its theoretical base.

Finally, I would like to acknowledge anyone who came in contact with me in the past 11 months for listening and helping me to focus my ideas. This includes friends, family, strangers on airplanes, blind dates, random educators at the Tech Museum, and Stanford undergrads.


Reflections on my Work
While I find myself constantly involved in reflective thinking about my work, I have chosen to delay my recording of my reflections until I receive feedback at the Learning, Design, and Technology Expo on May 20.






Design of a Real Time Network for Teacher Collaboration
© 1999 Courtney S. Glazer